Hi everybody,

I hope you've had a good week so far. Sorry it's been so long since our last update. Two and a half weeks, yikes! We've had a busy few weeks and things are about to pay off, so I hope you'll understand.
Packaging quote
First of all, we received an official quote from the California based packaging design company we've been working with. The quote came in right on budget, which is really good news, but for our first order will need to go with air freight from their production facility in GuangDong Province which will add about $1,100 to our first order. That's about $200-$300 more expensive than ocean freight but it will cut the transportation time down from 34 days to 7. It's certainly worth planning ahead a bit to minimize the number of times we use air freight in the future, but since we're already behind schedule, it's definitely worth it this time. Before we received this quote, we were a little concerned that the shipping could hold up our delivery timeframe, but it doesn't seem like that will be an issue. If everything else works out in a similar fashion, we should be in really good shape.
Brent Sopel/Dyslexia Buddy Network event in Chicago
The first weekend in March we made a trip to Chicago to do a joint promotion with Dyslexia Buddy Network and former Chicago Blackhawk, Brent Sopel. Brent has dyslexia and will be starting back to school soon after his 18 year hockey career. Dyslexia Buddy Network reached out to us and asked if we would be willing to gift Brent a Read 'n Style pen to ease his transition and we happily agreed.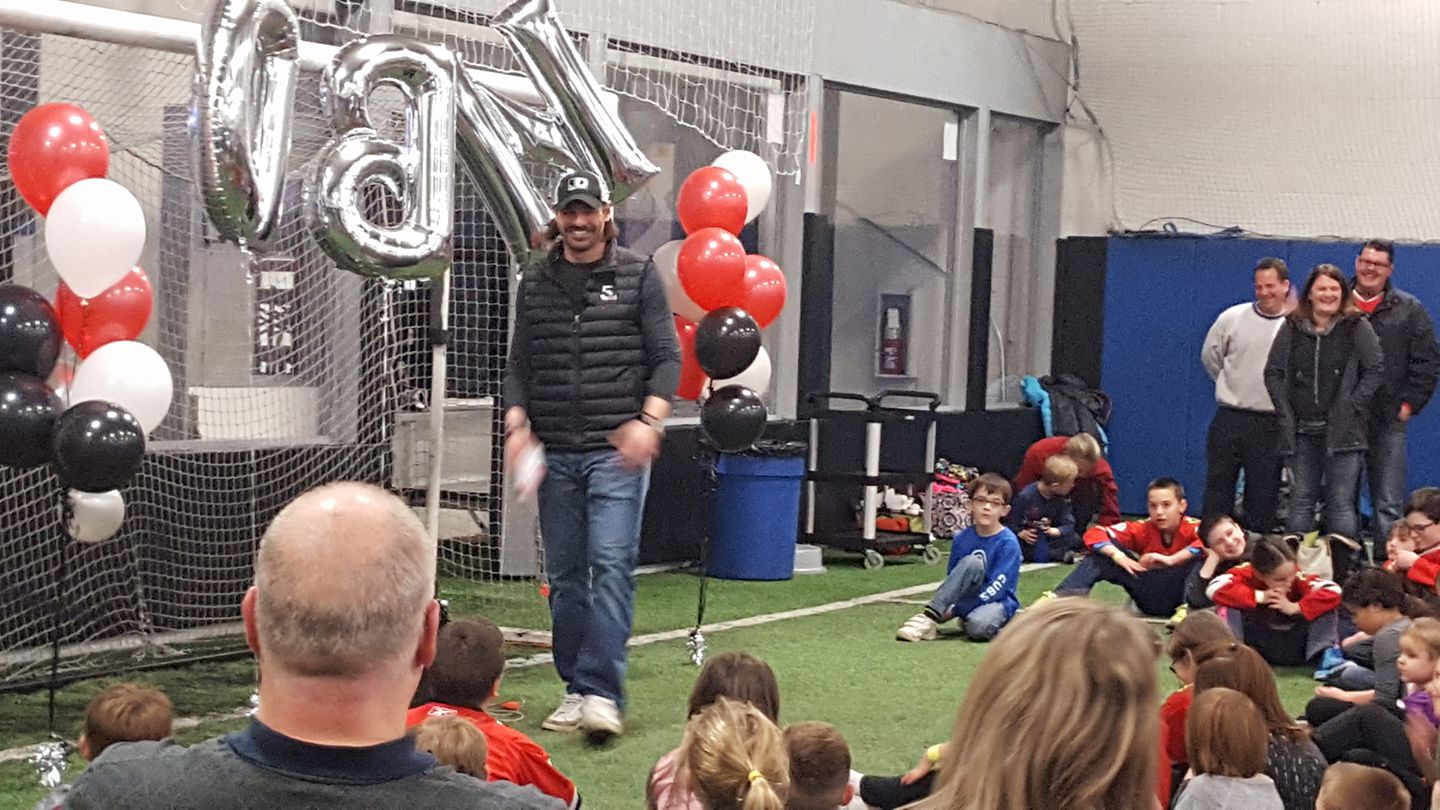 At the event, the kids got to skate with Brent for about an hour and a half while he signed their jerseys. Afterwards everyone gathered upstairs, had pizza, and listened to Brent speak out about his dyslexia and how he plans to use his platform to advocate on behalf of dyslexics everywhere. The event turned out great and we were so happy to have been a part of it.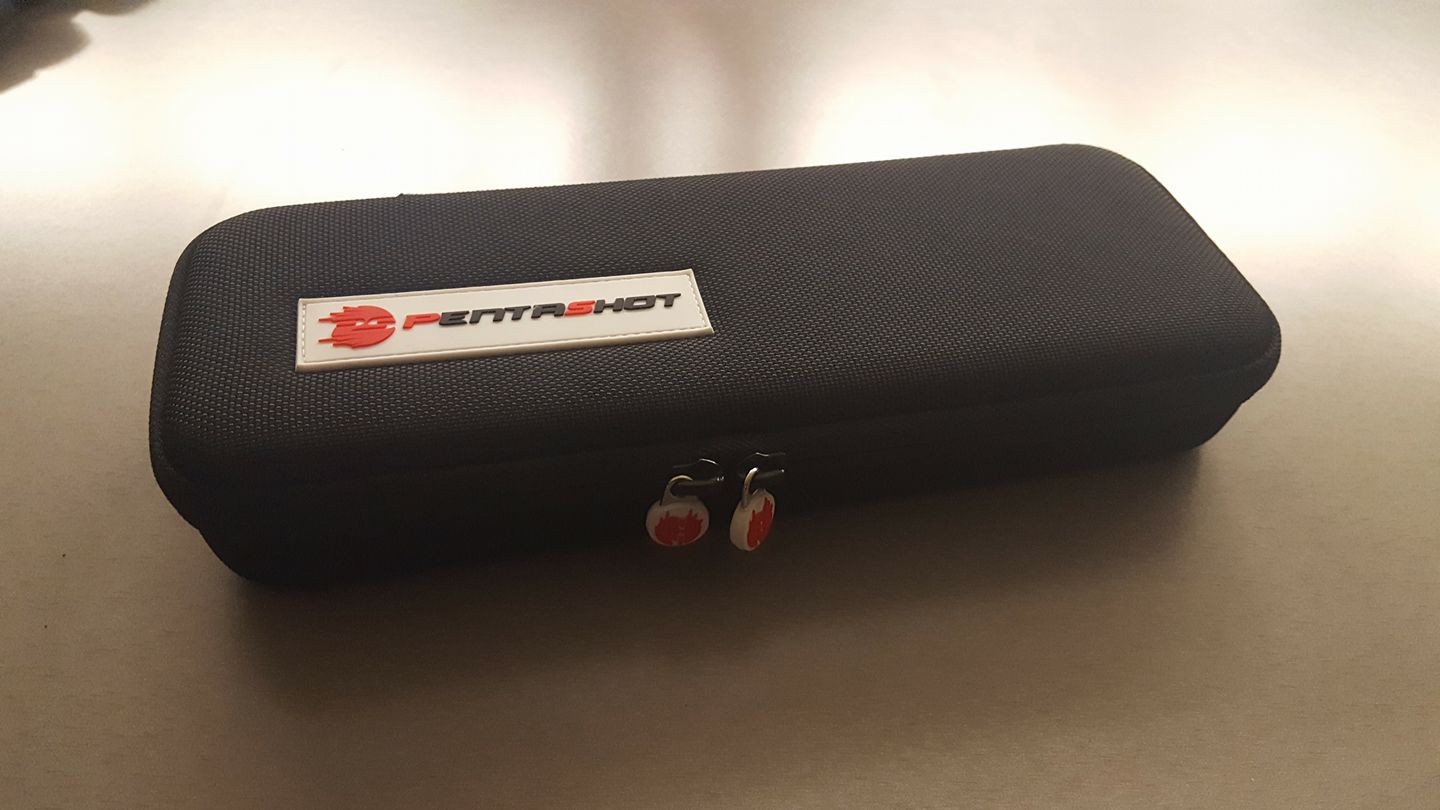 Carrying case
Not many new developments to report on regarding the carrying case. We got a generic sample in the mail to verify quality and potentially see if the premade case size would be acceptable for us. If we were able to use the premade size, we would save us a few hundred dollars in tooling costs, but after receiving the sample and talking with Paula and Cate, a few of our fans we met in Chicago, we decided that it would be worth it to create custom tooling to reduce the size.
While we were talking with them, Paula and Cate also pointed out how helpful they thought it would be to have a strap that you could use to sling the case over your shoulder to make it easier to carry to class. Cate is in junior high and mentioned that they aren't allowed to carry backpacks with them to class, so she has a stack of books, pencils, electronics, and other supplies that she has to carry to and from every class. Having a strap/sling would help her manage the transition between classes a little easier. Because of that, we're going to talk with the carrying case manufacturers and see what our options are when it comes to adding a strap to it.
We're still waiting to get the finalized pen housing design so we can create the proper foam cutting dies, so this subproject is on hold until that happens. Once it does, it should be a pretty quick turnaround.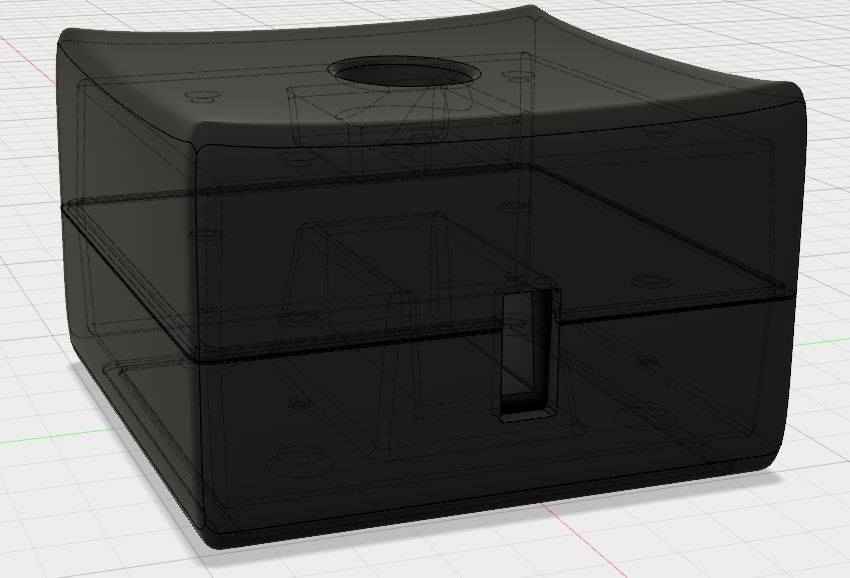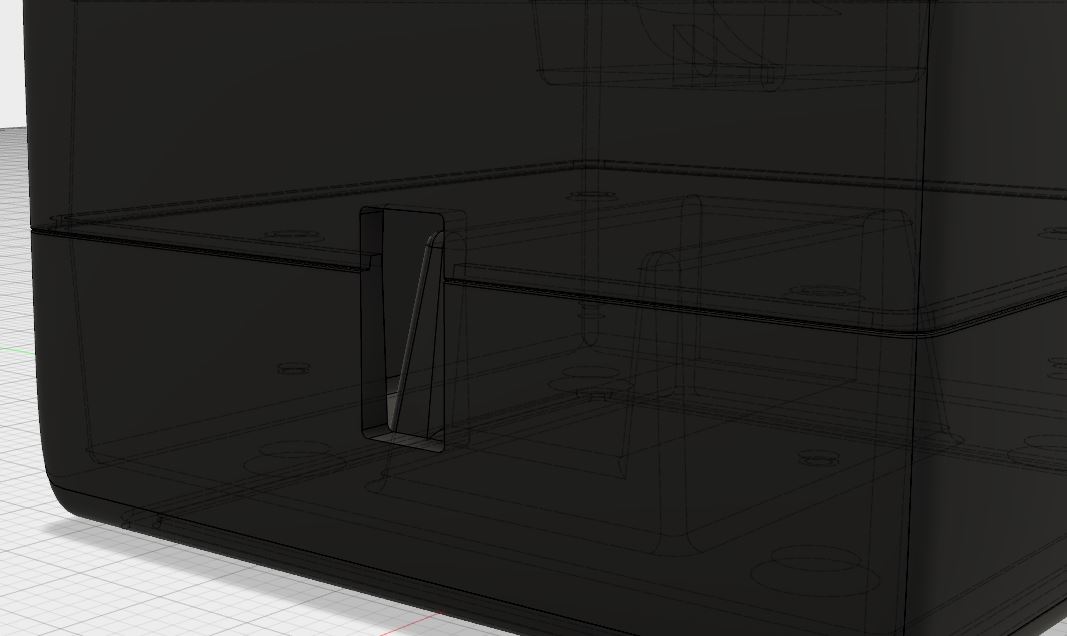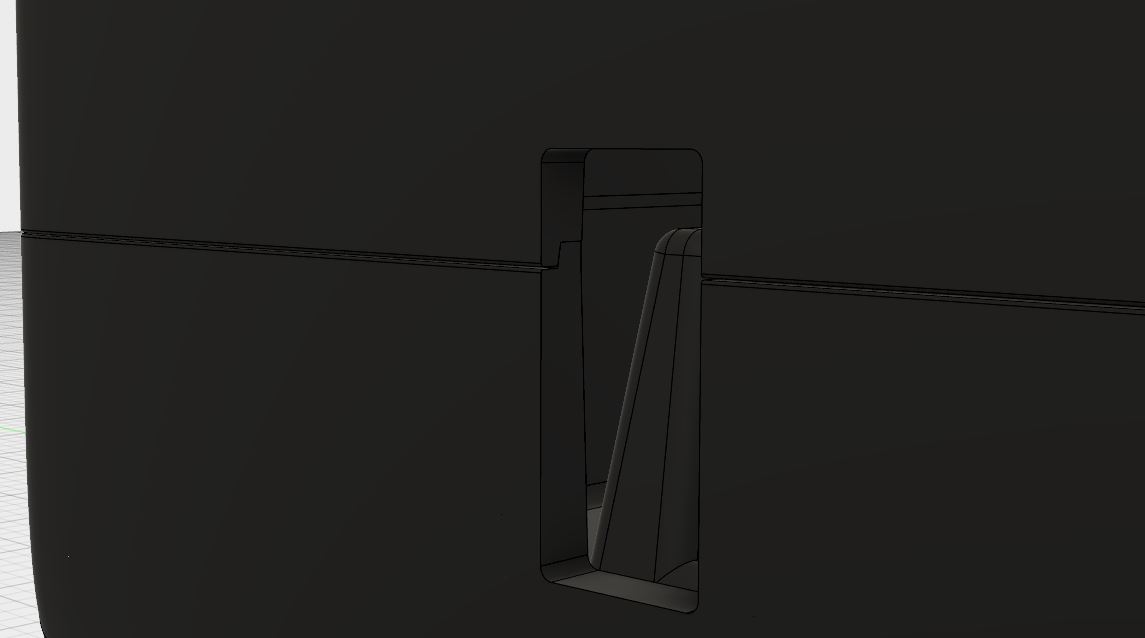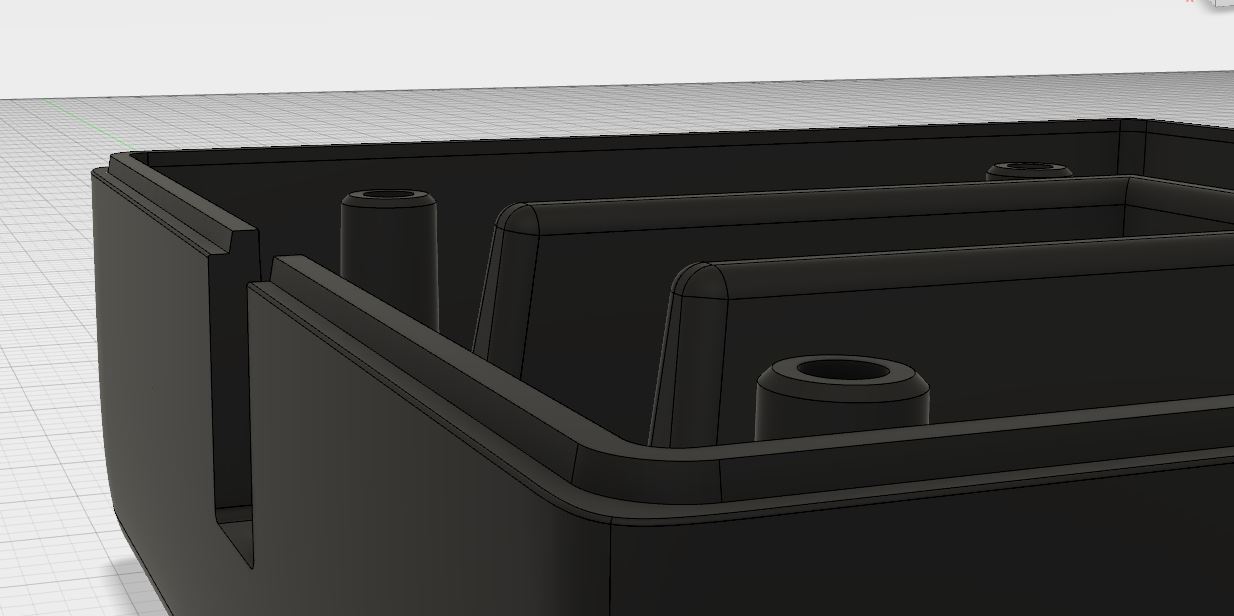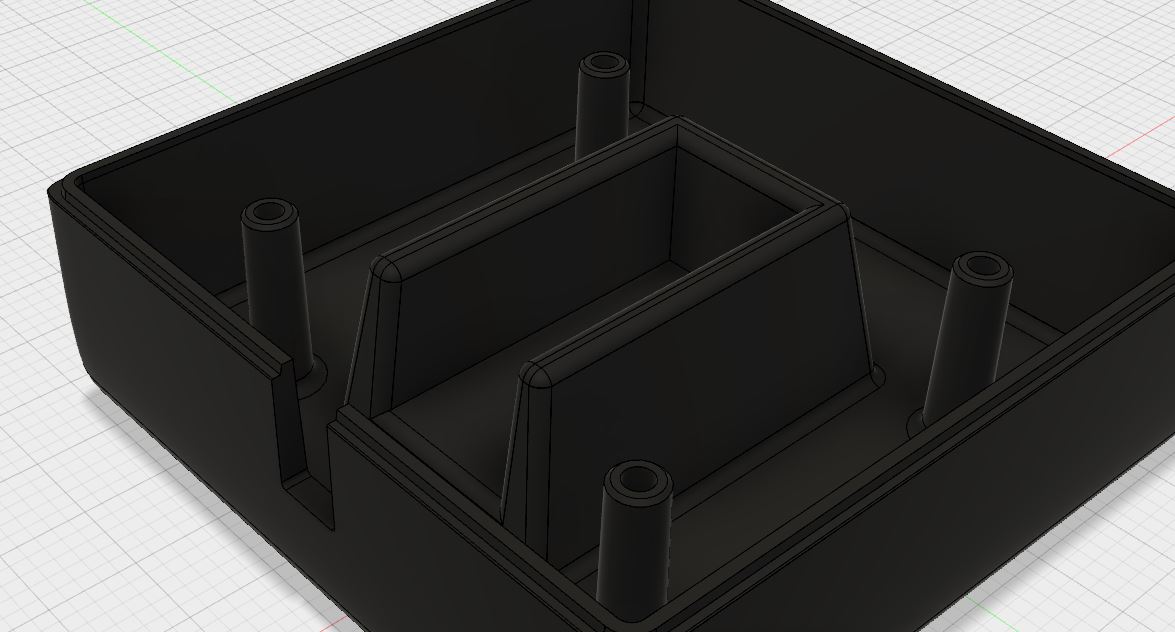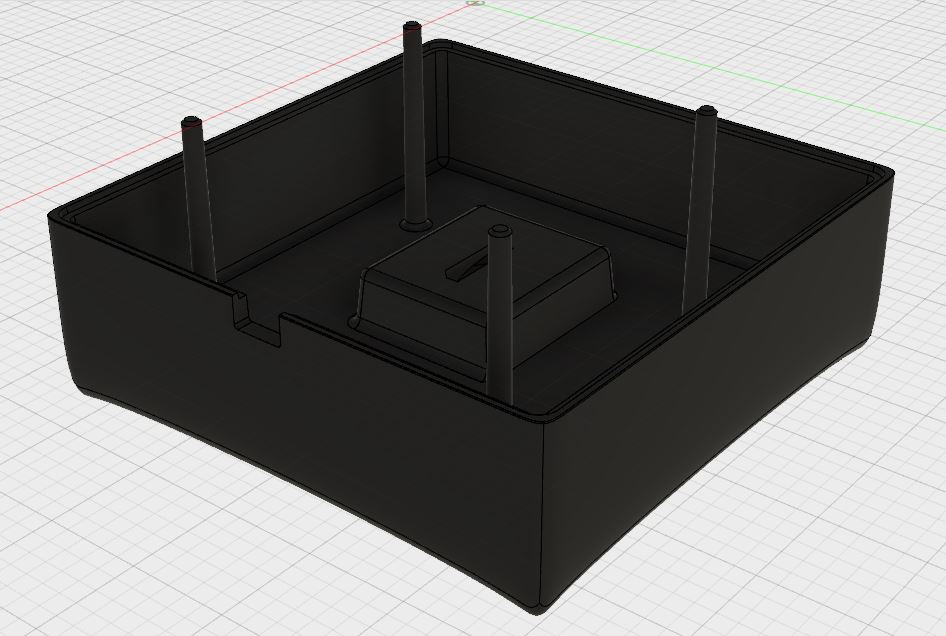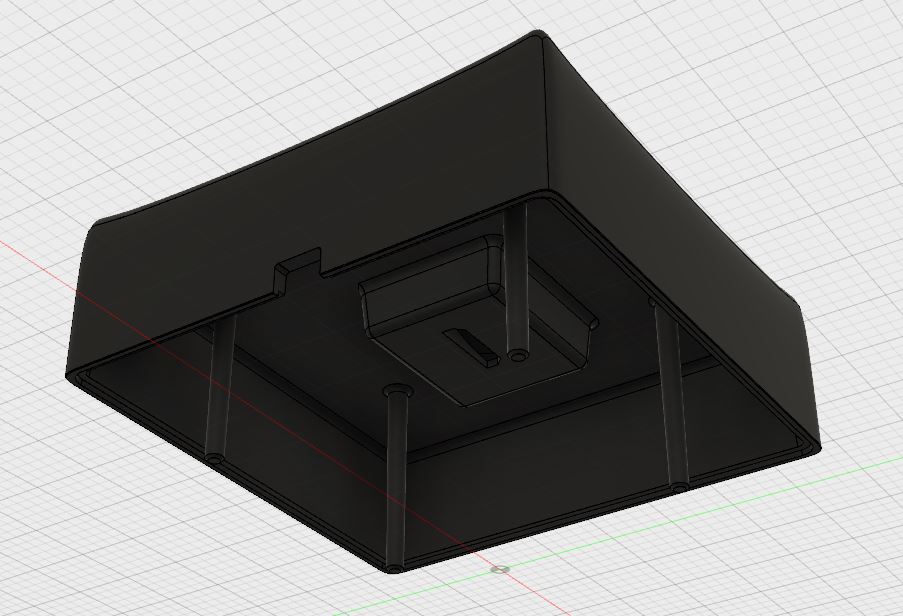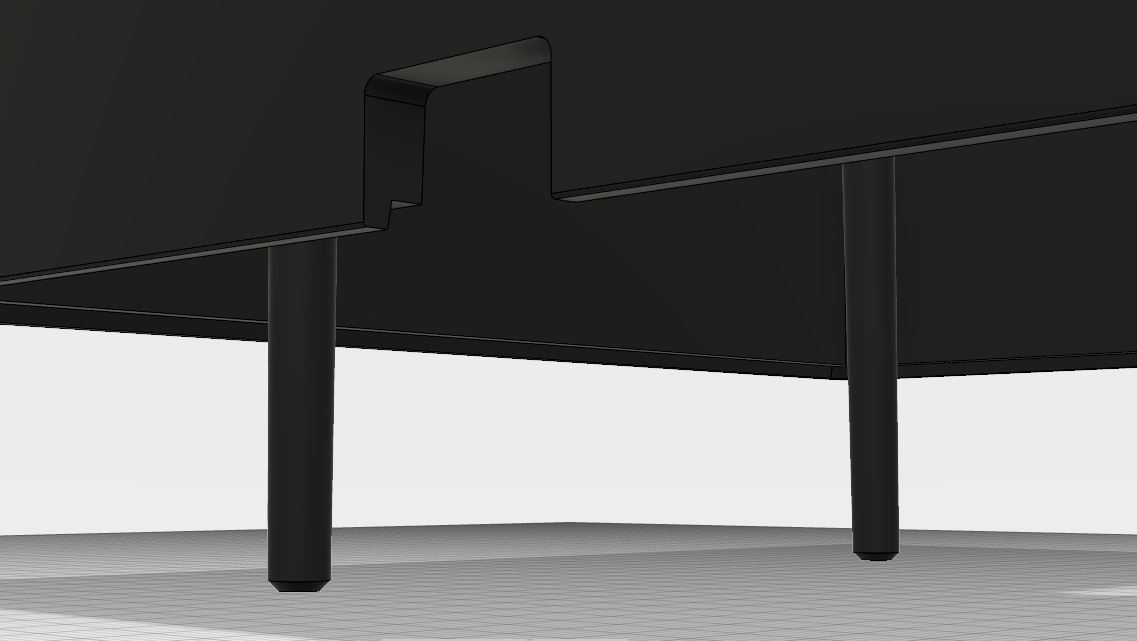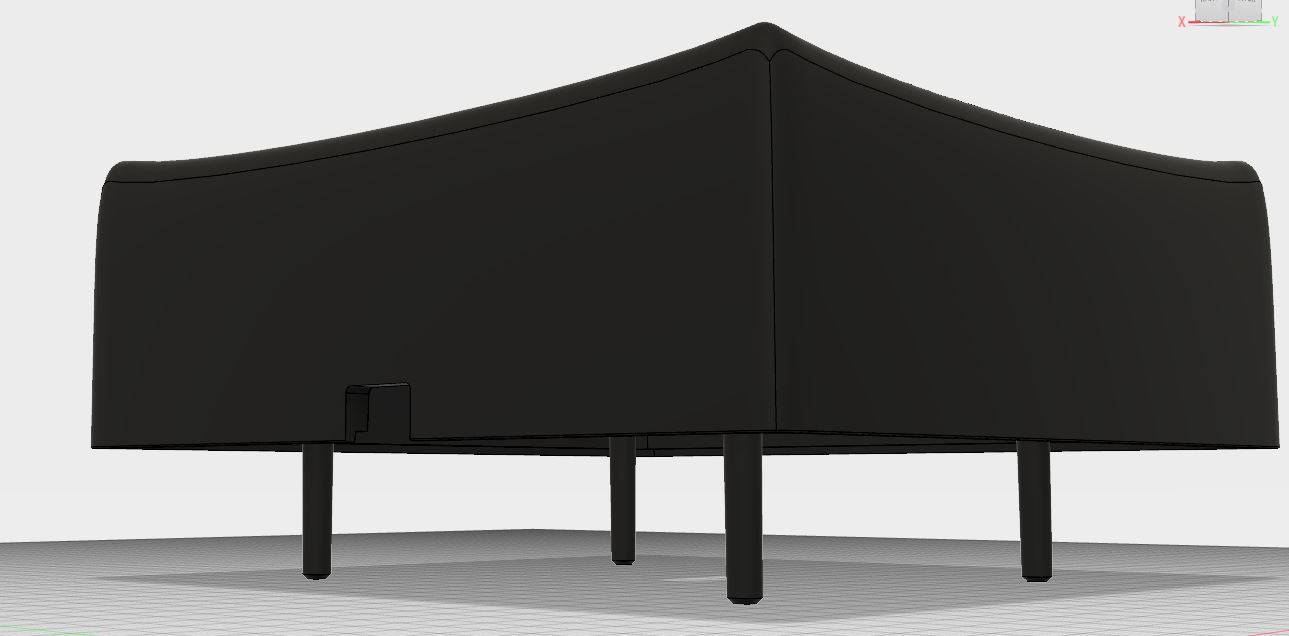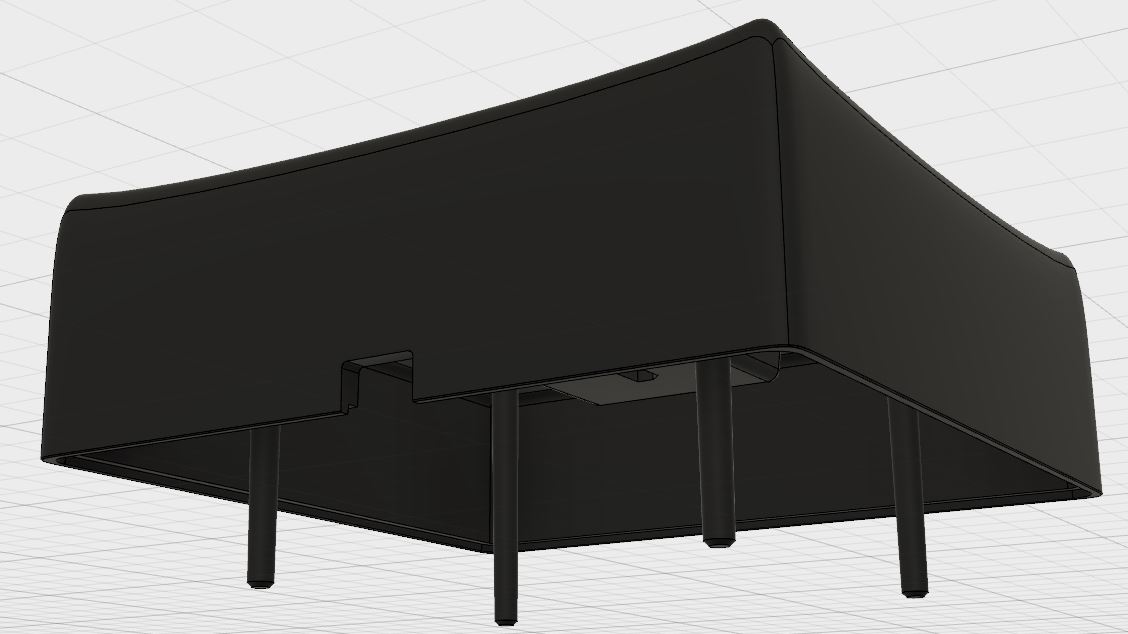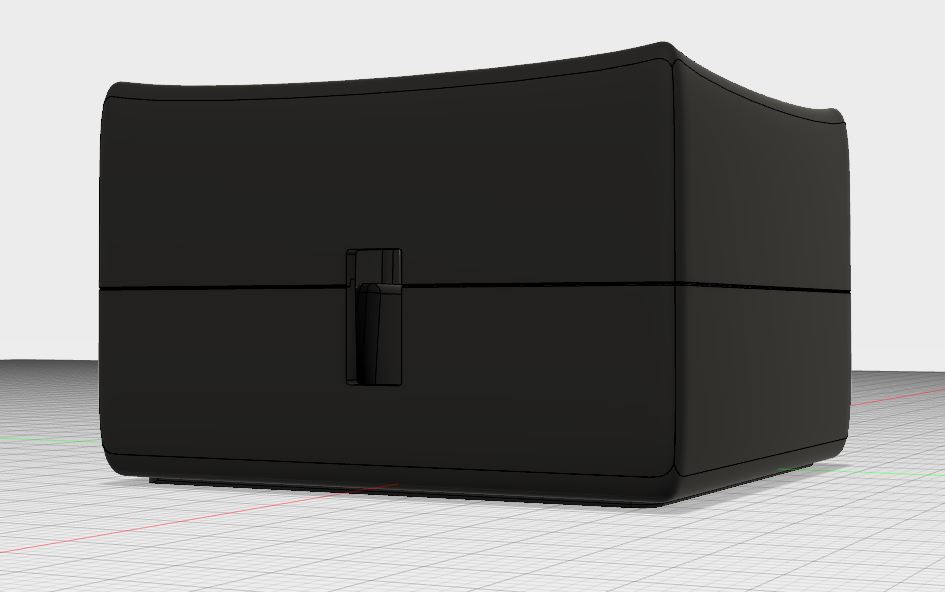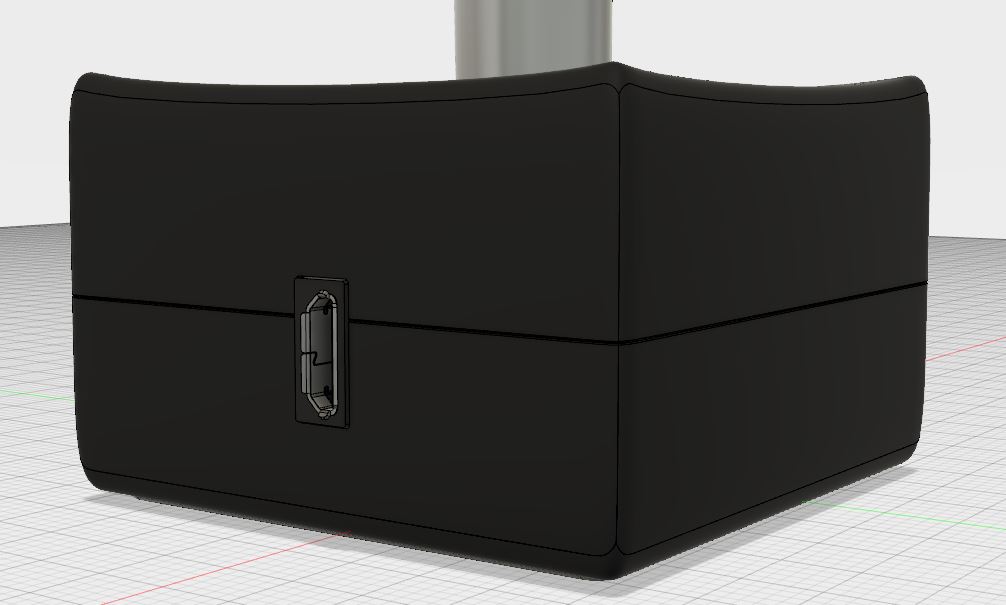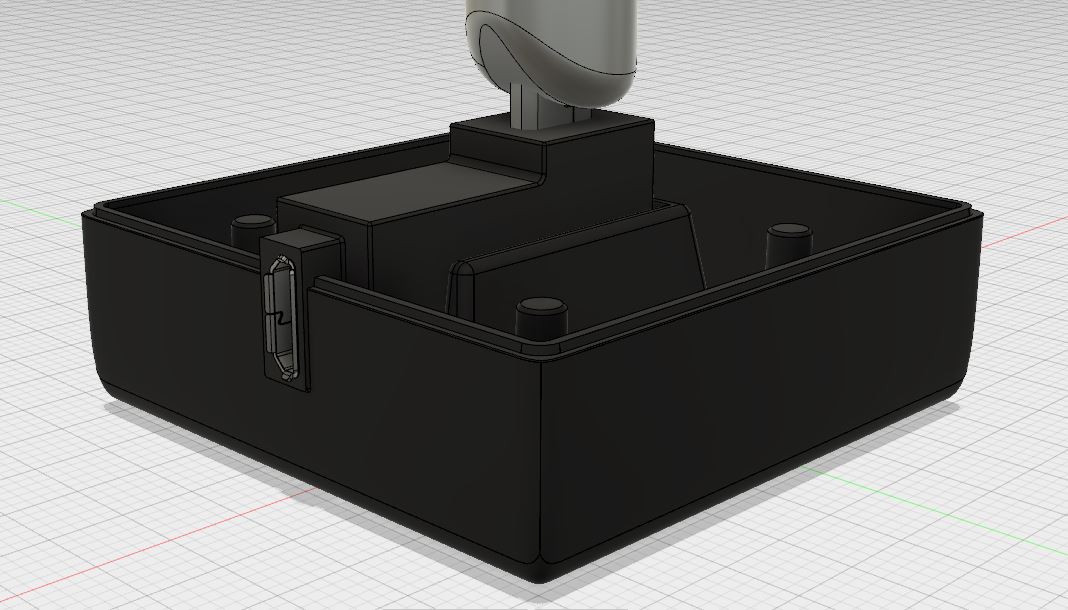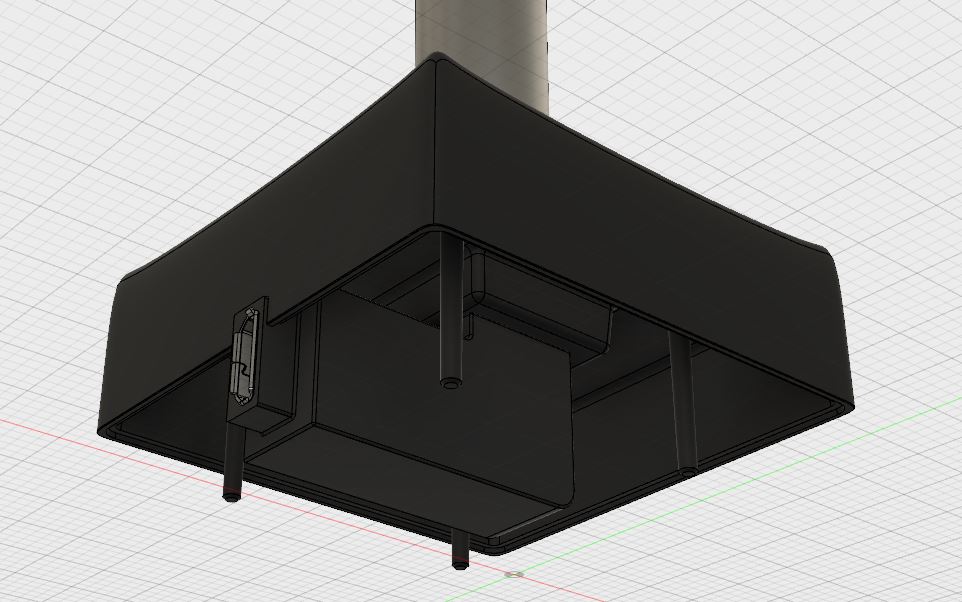 Charging stand
After getting quotes of $17k and $33k to make the tooling for the charging stand, we changed up the design a bit in an effort to reduce costs. The new design will be 2 pieces instead of four and will no longer require a "side pull" which was a major contributor to the high tooling cost. We also changed up how it's joined. The last way caused a small undercut which could make the part hard to eject from the mold. This new design will be joined with male and female rods.
The parts will be made of an ABS/Polycarbonate blend and during assembly the end of the male rods will be dipped in acetone which will slightly dissolve the part and chemically weld the two halves together. Based on Jamee's suggestion, we're looking into using four thin strips of cut rubber instead of an injection molded square to further reduce tooling costs.
We requested a tooling quote from Protolabs around the end of last week and this Monday it came back. As it stands right now, it'll cost around $5,000 for the tooling, which sounds very reasonable.
We received a few material samples that will help us pick out exactly which type of plastic to use and what finish we'd need on the injection mold tooling. The finishes range from a really smooth, buffed finish which will make the resulting parts have a glossy shine to them, to a soft bead blasted finish which will give the resulting part a matte finish. There is not much left to be done on the charging stand until we get the finalized design of the pen's housing. Once we have that, we'll be able to make a small modification to the geometry of the 3D model and get the injection mold made.
We also just got a cheap 3D printer to work with. This will allow us to quickly and cheaply test out designs of both the charging stand and the pen housings, as well as any future project we take up.
Chat with our hardware developer
Last weekend we were in our hometown visiting our families so we decided to stay an extra day so we could stop by and talk with our hardware developer/manufacturer. He mentioned that he currently has three projects that he's working on right now and they are all in their final stages just like ours. (In fact, when we talked to him Monday he mentioned that he was there until 4 am the previous night working on stuff.)
With that being said, he has been working really hard on our project and expected to have a PCB layout/schematic finished by Wednesday. Now our guy doesn't manufacture the circuit boards themselves as that involves some potentially dangerous chemicals and he prefers to leave that part up to larger companies that are better equipped to deal with them safely. So he's going to have that sent off to be produced and he should hopefully have that in hand early this upcoming week. Once he has that, he'll program his pick-and-place machine to assemble the board, putting the processor, camera, Bluetooth chipset, and all the little resistors, transistors, and capacitors in just the right spots. Once they're all in place, the board will be sent through a reflow oven, nicknamed the pizza oven, to solder them all in place. Once that's completed we should have a custom built PCBA (printed circuit board assembly) to try out.
This custom board is built around the electronic architecture of a very common and well known hardware development board. Because of the extensive documentation and supporting material, our developer felt fairly confident skipping a step and decided to make a final sized version right away. This has two major implications. First, it means that this new board may just not boot up. If that's the case he have to make a few tweaks and try again. This would still have been a possibility even if he hadn't skipped that step though, so even if that happens, it wouldn't set us back any. The second implication is that even if he has to modify some aspects of the design, the size and shape of the circuit board will remain the same. So once we get a hold of one of the custom boards, we can begin finishing the design of the outer housing. And once that's finished, a whole load of other things will begin to fall into place. For example, we'll be able to finish the packaging inserts and have our first shipment sent, make the modifications to the charging stand and get that tooling created, and finish the dies for the cut foam in the carrying case and have those produced and sent to us as well.
As you can tell, that's a big step in this whole process and it should be coming to a head soon. The anticipation is killing us, as I'm sure it is for you all as well, but we're getting closer and closer every day.
Current estimated ship date: April 30th