Hi everybody. We've got some exciting news to share with you today. If you've liked our Facebook page I may have already given a few parts of it away. We've had four cool things happen since the last update in the areas of hardware development, packaging design, and accessories. Details below. . .
Phone call with our developer
If you recall from the last update, there was a bit of a miscommunication between us and our developer. We thought we were waiting on him and he thought he was waiting on us. This Sunday we had about an hour long phone call with him and we got things cleared up. We discussed the exact parts we've been using to prototype and ways to rearrange them in the pen. If we use the exact parts that we've been prototyping with, the code Shane's written would be able to be used without modification, saving a good deal of time.
Shane will be sending him a follow up email tonight including part numbers, links, schematics, and other supporting documentation for all the parts we've been using. As soon as our developer gets those, he'll be able to really get doing with the hardware design and it should only be about 2 weeks before we get our first custom printed circuit board.
This first board will have the same components (and maybe a few more) as the final design, but won't yet have the size and shape required for the finished product. With this board we'll be able to test everything out, make sure it's working how it's supposed to, and see if we'll need those few extra components or if we can eliminate them. Once we've tested that board we'll either confirm that it's what we need or suggest revisions. At that point our developer will either make those revisions and send it back to us, or he will continue working to shrink the board and make it the size and shape we need. From there we'd just design the housing and finalize the software before it'd be ready for manufacture.
Earbuds shipment received
This week we also received two very large packages containing 400 sets of Bluetooth earbuds. These will be repackaged with the pen and shipped out to our Indiegogo backers.
Zack forgot his personal earbuds at home when he went to the gym the other day so he used the sample pair that he'd been working with instead and he loved them! He said they were really comfortable and didn't fall out, even while running. We really like these earbuds and we're pretty sure you will too.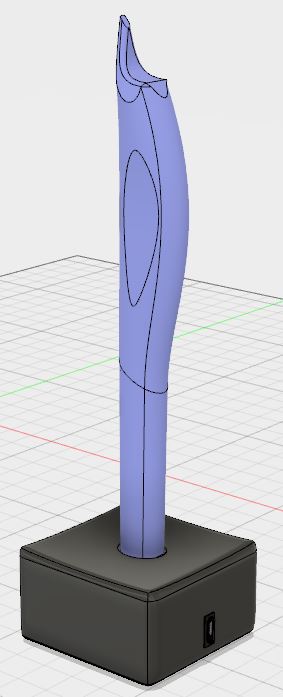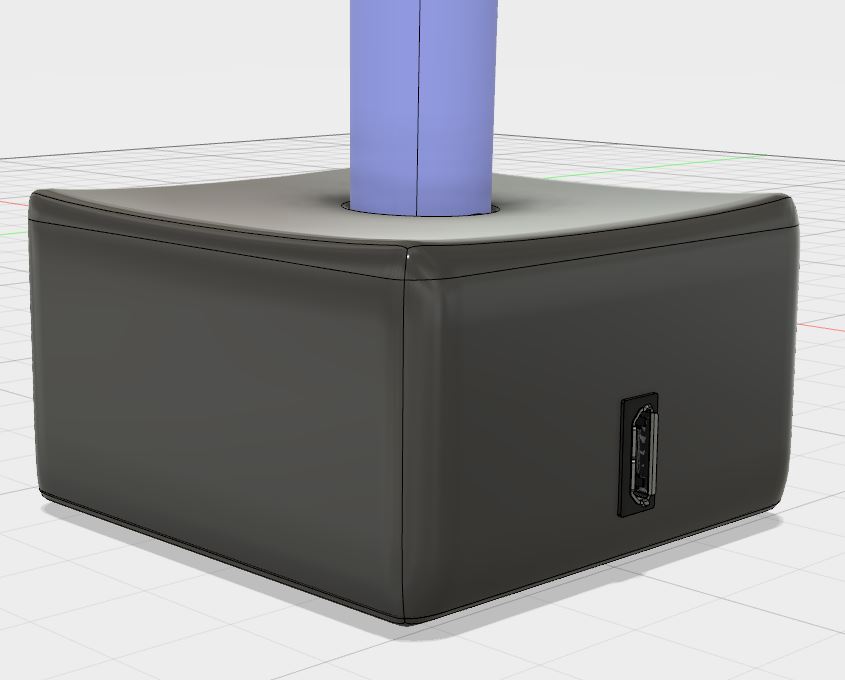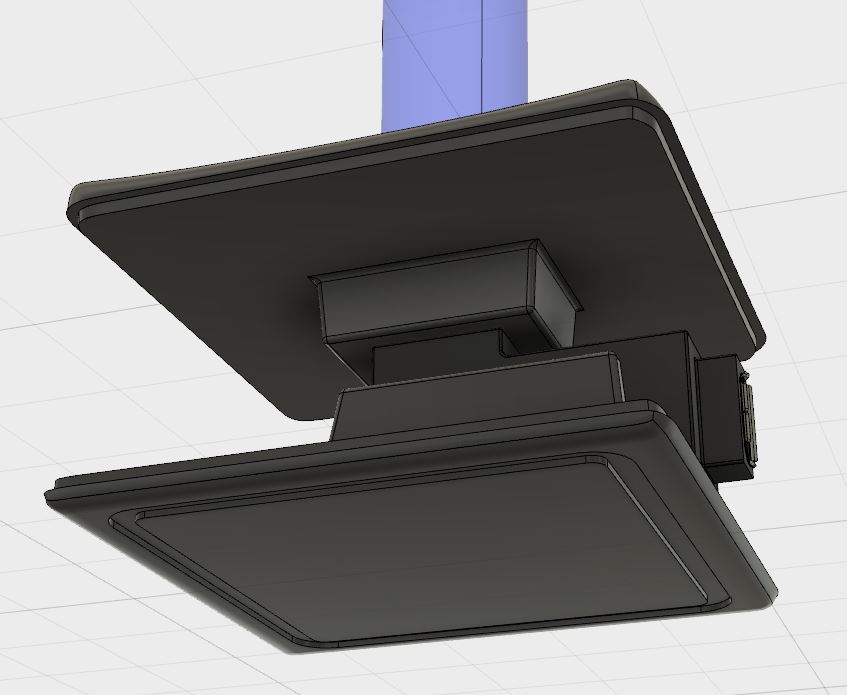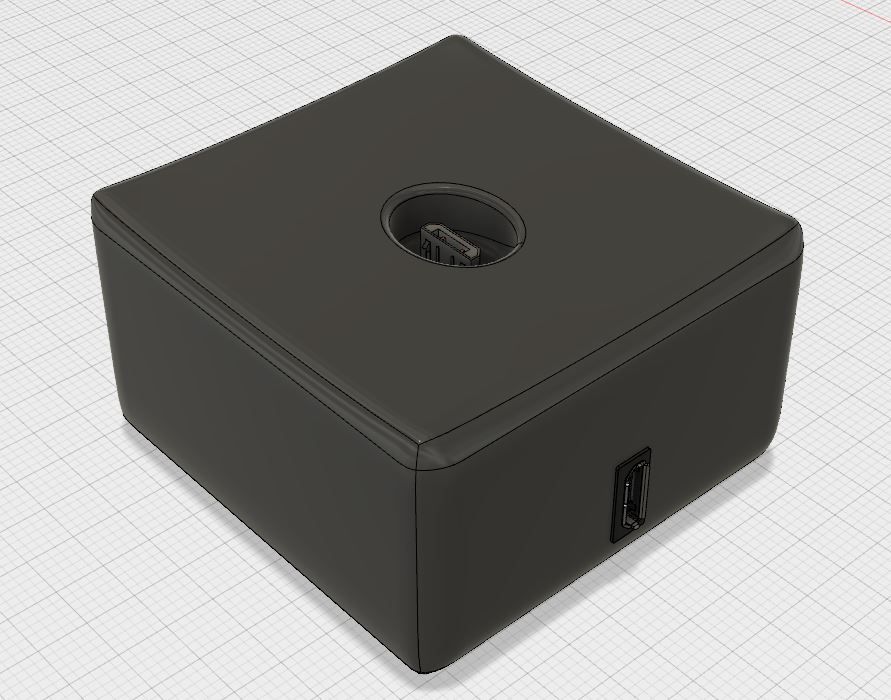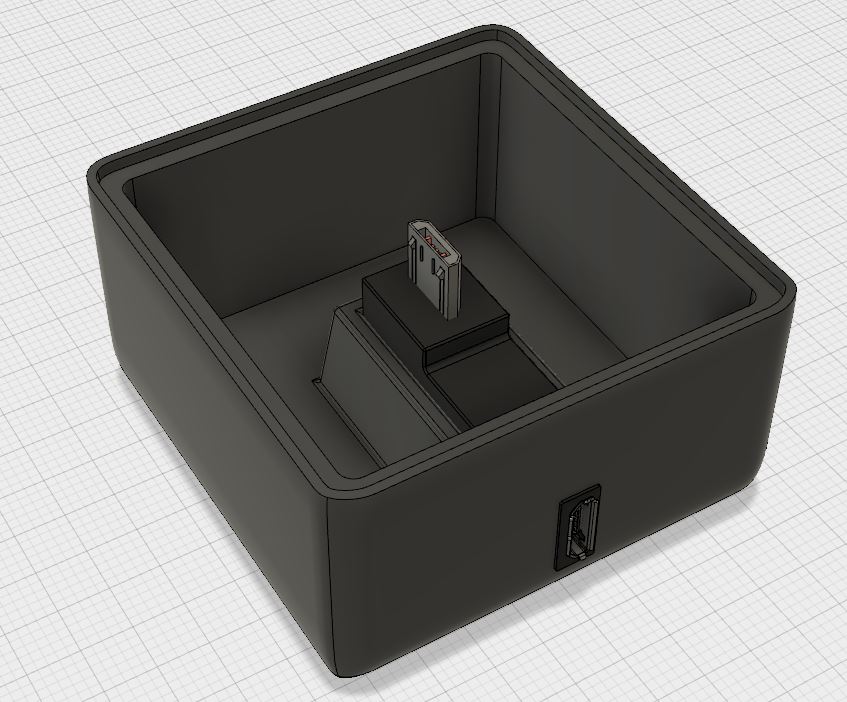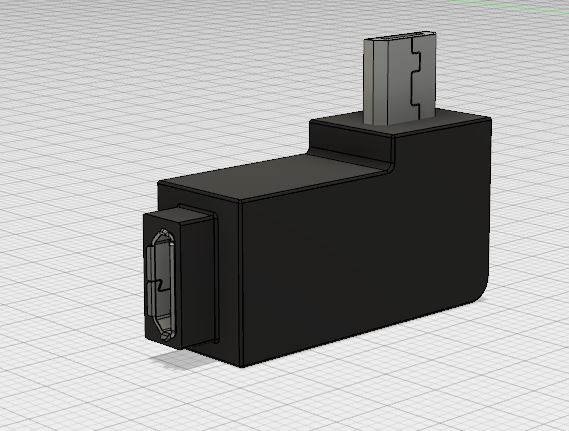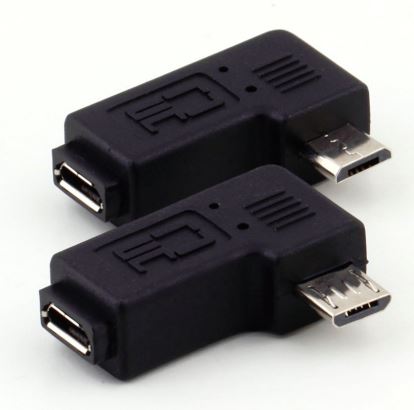 Charging stand accessory
Around Thanksgiving I decided on four topics I wanted to study this new year: Fusion 360 (3D modeling software), Python (programming language), calculus, and still photography. I decided that my final exam for the Fusion 360 learning goal would be to design a charging stand for the Read 'n Style pen. Above is what I came up with...
It'll take a 90 degree micro USB female to male adapter and four injection molded or cast urethane parts. All of the pieces will snap together to form a single body. The grey square in the bottom will be made of rubber and prevent the whole thing from sliding. You'll plug a normal micro USB charger into the side and rest the pen in the top cradle to charge.
We ordered a 3D printed prototype of the parts online to test the fit and stability of the product. If we're lucky and things go well, the charging stands will be available by the time the pen itself is ready to go out. We've tentatively set the price at $15 but that's subject to change.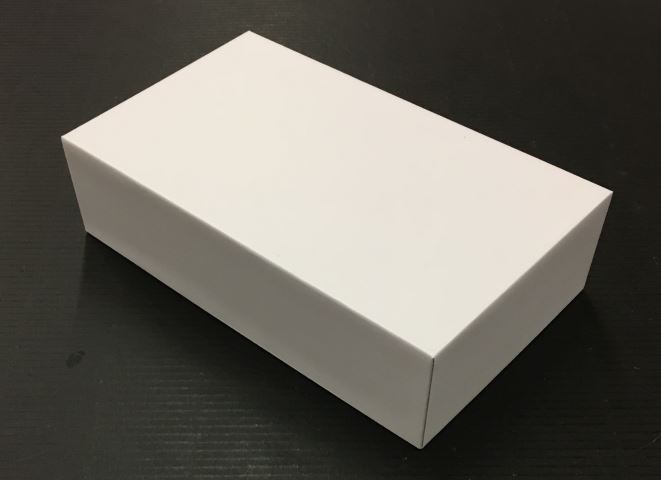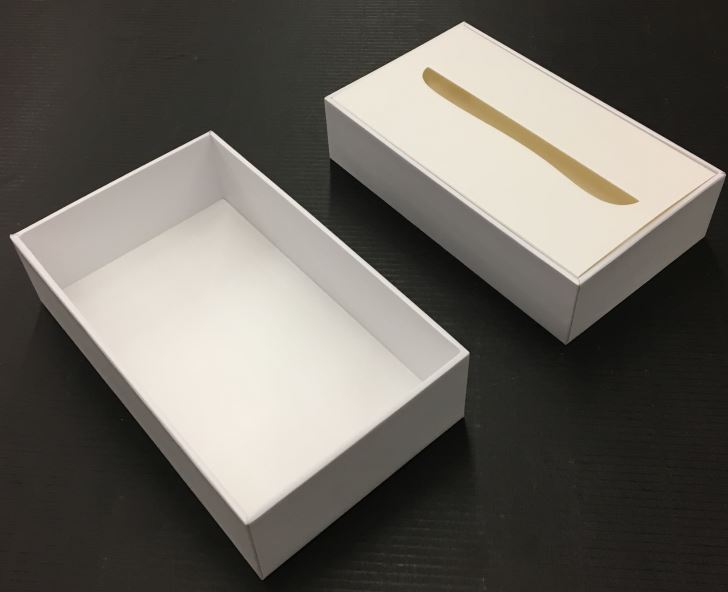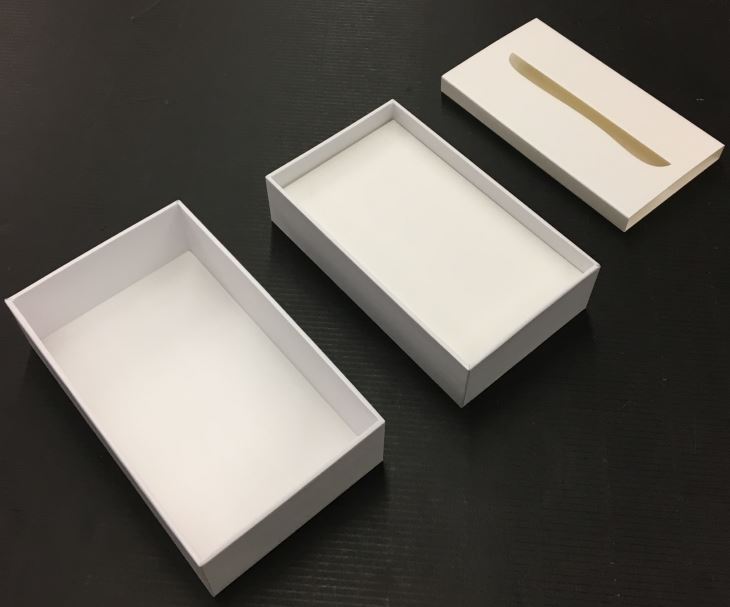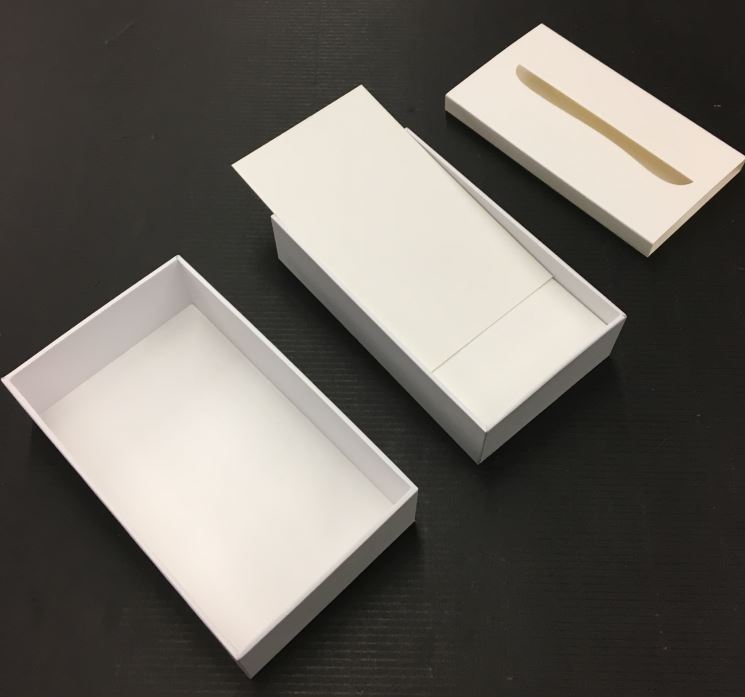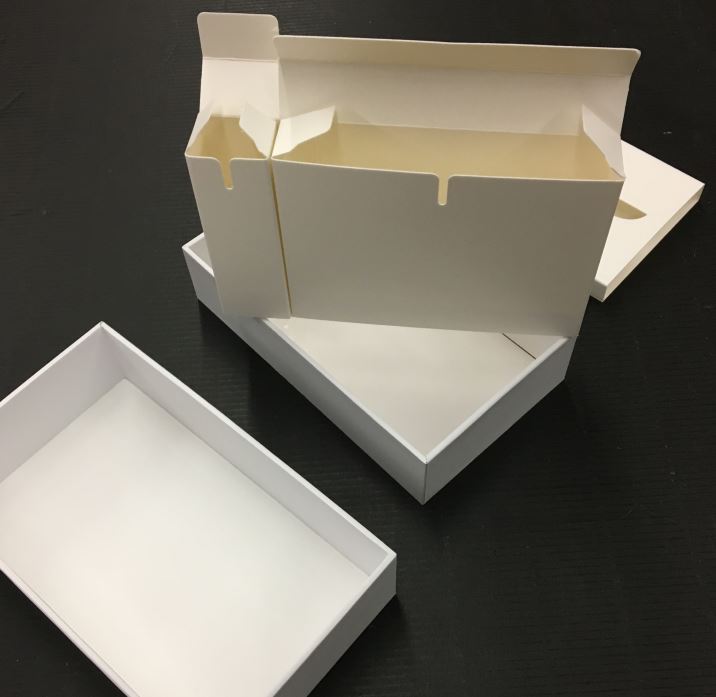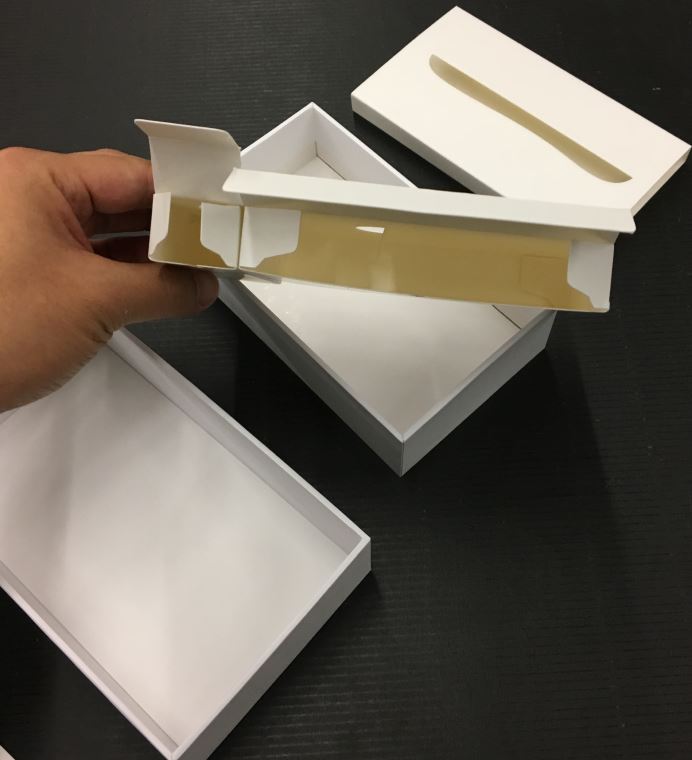 Packaging graphics
We met up with our industrial designer, Becky, last night and she came through with some stunning graphics for the packaging. The first 4 pictures are of the graphics she made, printed on heavy paper and folded. The other pictures are die cut prototypes of the actual box structure designed by ZenPack, a packaging design and manufacturing company from California. Now we're just waiting on a final housing design (so we can create the mold for the insert) before we can place our first order.
Current estimated ship date: April 30th*
* (This is a new thing I'll be doing. After each new update I'll include an estimated ship date based on what's left to be done.)